HealthGate
ChoiceOne ACO Management Software - HealthGate
Enhance ACO Management with HealthGate
The task of starting up and managing an ACO is difficult, but ChoiceOne's ACO Management Software makes the experience simpler. Our ACO Management Software helps new ACO's to build a solid base to start up on, and allows both existing and new ACOs to efficiently direct and manage their ACO by increasing the performance of information flow. Our HealthGate is made to support the ACO model by helping providers give coordinated high quality care to their Medicare patients. HealthGate is designed to manage ACOs efficiently with many practical features.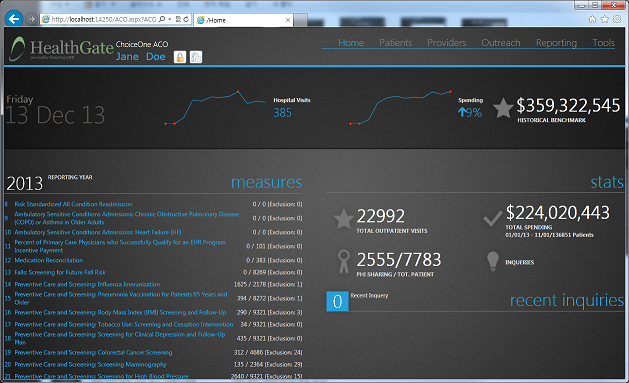 Practical Features
HealthGate comes with a vast amount of features such as:
Measure Data Collection
GPRO
Population Health
Individual User ID and Password
Training Avaiable with Manual and References
Full Report
Real-time Uploading & Downloading from HPMS
Disease Management
Case Management
Performance Management
Interoperability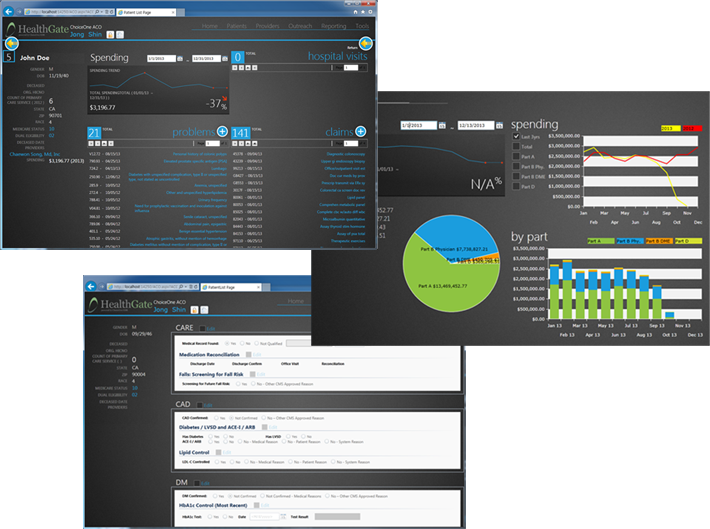 Intelligent Software Design
HealthGate is web-based and designed specifically to help practices to effectively manage their entire population. Our management software helps physicians
To keep track of patient populations in an efficient manner
To reach out to patients that need services
To enhance the properties of their current EHR system
To reduce the burden of tedious routine care management work.
GRPO Integration
HealthGate is built with GPRO integration. This built-in integration allows providers to easily upload quality measure data to GPRO through HealthGate. HealthGate makes GPRO data submission quick and simple.